24/7 Handyman and Flat Pack Assembly (Ikea, B&Q, eBay, NCF, Dreams, Bensons, SCS, Cousins, Harveys)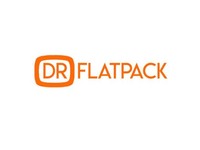 Description
Quick. Honest. Professional. All Pictures are examples of our own work! All our staff are English speaking, polite and discrete.

We specialise in the assembly of Flatpack Furniture from retailers like Ikea, Cousins, NCF, Argos, Next and Ebay. There's nothing we cant build, we have great experience so if you're after a showroom finish, its us you should chose.

Wardrobes, Chest of Drawers, Bedside Tables, Dressing Tables, Dining Tables, Sideboards, Cabinets, Bookcases, Shelving!

We have full public liability cover to the value of £2'000'000, for loss, damage and injury. If anything is damaged in our possession we get you like for like! All work comes with a 5 year labour, 5 year parts (where supplied) warranty!

Hi, we assemble or disassemble flat pack furniture and mount items to walls. We are very swift (it pays to so we can attend more jobs). We normally work within the boundaries of B, CV, WV & DY postcodes, however, we will gladly attend any jobs within the wider Midlands area. If you are prepared to pay for a good service will we come anywhere! We've done larger jobs as far as London, Manchester and Bristol.

For more details on what we do, visit our website link to the left or search 'Dr Flatpack'.

We currently have a number of build & mount specialists, this allows us to do commercial, large landlord and Estate agent jobs. We come with our own tools, as well as protective equipment where needed and can assemble anything as long as instructions are provided unless its a simple construction. For most items we could even build without instructions!

Our rates are low, payable to the end of the remaining hour. Normally we work during normal working hours, however on request we can work in the evenings for an extra fee.

Get in contact soon for a professional, polite and honest service!

Reviews:

Holly - 'We needed a whole house of furniture assembled for new tenants who wanted to move in quick. Mike came in a did it all in 2 days, we were very impressed. He charged us a day rate which saved me and my husband a bit of money!'

Lisa - Mike mounted our perfect TV setup in a couple hours which included a few cabinets. What can we say.... a perfect experience and the 12 month guarantee put us at ease.

Mr Khan - We had looked everywhere for a company to put our 60" LED TV on our dot and dab wall. Not one said it was possible. We rang these guys and they came quickly and we knew straight away they meant business. They had a number of options for us and we soon realised the rest were out of their depth. Considering the weight of the TV its kept on the wall perfectly. A***

Mohammed - 'We have a normal fitter but needed to use these guys as it was late. We called him around 7pm, by 8pm he was at our house and all done for midnight.... excellent'

Priya Kaur - When we hire people we always ask as many questions as possible and we use this as judgement for how knowledgeable and experienced they are. We quizzed this installer for 20 minutes first and he put all our nerves at ease. Having kids in the house we didn't want a TV stand any more. They came, scanned the whole wall and made sure it was installed securely. Perfect

Amarit - 'Dont hesitate to call him! Aside from making a bedroom for my daughter, Mike is now our preferred choice for general building and decorating work as hes very knowledgeable and professional.'

Mr Farnsworth - After being quoted £200 by Currys for mounting our £4000 TV we decided to give Mike a go. He quoted us 50% of their price and the service was what we would expect from a much more expensive job. Wife liked the look and service so much we got 2 more TVs done in the bedrooms.

Mr & Mrs Halligan - 'We both wanted new furniture for our dated living room but we had no vehicle. We chose all our stuff from Ikea and Mike organised pickup, payment and assembly really quick. Despite being the Christmas holidays he made time for us and took no break until it was done... A****

Toby - We hired Mike to come and hide the cables for our recently mounted TV. He had all the options with him and within the hour all our cables were neatly and quickly hidden. Great.

Ad ID: 1414285274
Stay Safe
"Be wary of buyers asking to use 'Gumtree delivery' or 'Payments on Gumtree' for anything other than private cars"

"Gumtree does not offer delivery or payments for anything other than private cars; requests from Whatsapp or SMS could be scams"
Read all safety tips