Immigration Barrister Ghulam Mustafa offers Immigration advice/service,Book your appointment Now
Stratford, London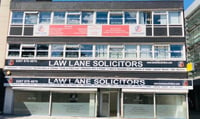 Description
Mr Mustafa is a Direct Access Barrister. He has been working in the UK legal sector since 2005 when he started working with a west London based solicitor firm. From 2005 till 2010, Mr Mustafa worked with various Law firms in London and gained first-hand experience under the supervision of his seniors. Mr Mustafa obtained his authorisation to practise in the Immigration law in 2011 and since 2013 he has appeared in various immigration courts/tribunals and successfully represented clients in various types of Immigration & Human Rights cases.

Mustafa specialises in human rights and public law, with an emphasis on immigration, asylum, nationality and EU law. He has the unique experience of working at a law firm as well as an independent barrister. He regularly appears on TV and in online and print media. He is also a very active in the local community issues and provide his professional advice for free to members of various local and international organisations and charities.

Mustafa's practice involves representing clients at immigration appeals before the Immigration and Asylum Chambers of the First-tier Tribunal, against Home Office decisions. He has advocated on behalf of individuals and families in numerous human rights appeals, asylum appeals, appeals relating to European nationals and their family members, deprivation of citizenship and deportation appeals and has often worked with vulnerable appellants and witnesses.

Mustafa has been involved in immigration law since before qualifying as a barrister, having undertaken work in the field of Immigration Law as an OISC regulated adviser since 2011 and quickly became accredited as a Senior (Level 2) Caseworker under the Law Society's Immigration and Asylum Accreditation Scheme.


Mr Mustafa represented individuals in their dealings with the Home Office, as well as during proceedings before the Tribunals. He specialised in assisting individuals in immigration detention with matters of bail, asylum, deportation, trafficking, human rights and particularly with bringing public law challenges by way of Judicial Review.


Ad ID: 1456241147
Stay Safe
"Be wary of buyers asking to use 'Gumtree delivery' or 'Payments on Gumtree' for anything other than private cars"

"Gumtree does not offer delivery or payments for anything other than private cars; requests from Whatsapp or SMS could be scams"
Read all safety tips