Elite Corporate Receptionist - London's most prestigious and high profile corporate clients - F/T
West End, London
Description
Would you like to be part of Office Concierge's esteemed Elite team? This is an amazing opportunity to join our mobile team of corporate receptionists and you don't even need to have direct reception experience to do so. Are you fed up of retail/hotel reception working hours? Would you like to get your evenings and weekends back and gain some experience working for some of the most prestigious corporate companies and buildings in Central London? This role will offer you permanent Monday-Friday work and your hours will never extend beyond a ten hour (max) shift working between the hours of 7am-7pm, no evenings or weekend hours required.

Please apply now if you love the idea of working on different sites week to week, getting to experience what it's like working Front of House for buildings and clients spanning all different industries and areas in Central London! Get all the perks of temping with the stability of a permanent, full time Monday-Friday contract and an annual salary.

You will gain such amazing experience working in the West End, Canary Wharf and The City - Enhance your CV now and gain invaluable experience working within some of the most high profile corporate buildings in Central London and experience what it's like working for the most high end corporate clients.

Office Concierge is a leading provider of Corporate Reception Management services, supporting a large portfolio of prestigious clients in the City. We are the direct employer and not a recruitment agency so we can offer you stability in offering permanent long-term work opportunities. We are therefore always on the lookout for career minded receptionists with strong experience working within relevant customer service focused positions. We are constantly on the lookout for exceptional and experienced Corporate Receptionists to represent our brand and our image through consistent service excellence.

Our Elite Team of receptionists really form the backbone of our business and represent why Office Concierge is so innovative and unique within the Corporate Reception Management industry.

Elites are trained on a variety of sites in order to provide a seamless service to our clients when their Static staff have holidays booked or might be off work sick. This exposure to different working environments will give you an excellent opportunity to grow your own experience working within a large portfolio of sites. You are still working PERMANENTLY, every day, and when you are not required to cover you are sent to stunning new London sites to start training up!

Salary - min starting salary of £21,500 per annum
Uniform and Dry Cleaning Vouchers - provided
Travel allowance - provided
Company benefits - provided
Annual leave allowance - 31 days per annum (inclusive of National Bank Holidays)

Competencies Required:

• Customer service experience with the ability to provide a distinct visitor experience
• Flexibility and adaptability
• Positive and self-motivated attitude
• Reliability and efficiency key
• Thrives in a reactive and challenging environment
• Act as a Brand Ambassador for Office Concierge
• Enthusiastic, personable and bubbly personality

You must have access to a tube line for this role - NECESSITY FOR ELITES- Please do not apply for this role unless you have access to a tube line and preferably are within Zones 1-4 (not overground trains/DLR)

KNOWLEDGE, SKILLS & EXPERIENCE REQUIRED:

• Flexible and happy to travel, moving from site to site at short notice (must be happy to receive a phone call between 06:00-07:30 on Standby days
• Operational knowledge of the provision of services to tenants and detailed knowledge of the receptionists' role and responsibilities.
• Knowledge of the departments and companies operating within the building including their structure and function in order to gain an understanding of the business as a whole.
• Understanding tenant's requirements.

FUNCTIONAL SKILL REQUIREMENTS

• Customer focus
• Problem solving skills
• Communication skills
• Organisation skills
• Time management skills

KEY ACTIVITIES & ACCOUNTABILITIES

• Training on a number of different sites (from 10-50 +) and moving from site to site, covering any static operatives' absences i.e. sickness, holidays, appointments etc.
• 'Standby' duties, whereby Elite Operatives will be called 0600 – 0630 in the morning to receive their duty for the day - this requires a certain kind of personality and a can-do attitude!
• To greet all visitors promptly, completing all related security procedures and offering all appropriate services to ensure guests experience a pleasant visit.
• Room Management including bookings and cancellations.
• Receiving guests, announcing them and offering cloakroom facilities and beverages/refreshments if they are to be kept waiting. Communicating if their host is to be delayed.
• Escorting guests to appropriate meeting rooms when requested.

We believe in recognising and rewarding talent. We offer attractive salaries, substantial training, excellent benefits and our policy of promotion from within offers real opportunities for developing your career with Office Concierge.

Office Concierge has a high response time, and so if you don't hear back from us within 7-10 workings days, please consider your application unsuccessful on this occasion.

Salary dependent on relevant experience.

Ad ID: 1185926262
Sophie
Posting for 5+ years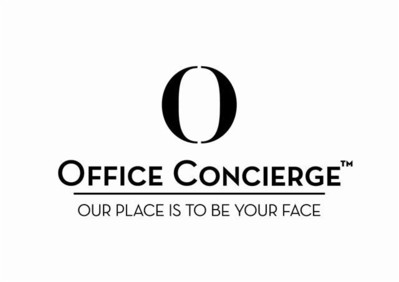 Contact details
---