Description
High End Residential Contracts Manager

The company:

* Successful main contractor.
* 25 years in the industry.
* Quality, long standing relationships with sub-contract partners 20 years+.
* Loyal, well managed client base.
* Jobs tendered for on quality and reputation, not on cheapest price.
* Low staff turnover.
* Honest, hand shake approach to all business dealings.

The role:

You will become a senior player, reporting directly to the owners of the company and the project director. You will have the autonomy to make independent decisions and be given the support from a back office with a tried and tested method for success. You will ensure successful delivery of 3 to 5 projects at any time. Project values typically range from £1m to £3m.

Main Responsibilities:

* Liaising with architects & engineers
* Day to day support & liaison with site managers
* Attending site meetings
* Aiding in the planning process
* Monitoring construction process and dealing with any issues that may arise
* Ensuring on-site health & safety is adhered to at all times

Key Requirements:

* Excellent communicator
* At least 2 years in a similar role
* Flexible & adaptable
* Able to travel across London
* Excellent reading & writing skills
* Computer literate - email, Excel, MS
* Strong commercial awareness
* Experience with structural steel and architectural finishes is required

Salary: A negotiable salary and package of up to £80K is on offer for the right person

This is an exciting opportunity for a Contracts Manager to become a key team member of a growing company with long term benefits far beyond the boundaries of a typical package.

If you are an experienced Contracts Manager specialising in High End Residential Refurbishment, looking to stamp your mark on the industry at senior level, we would like to hear from you. Hit reply, send us your CV and we will call you back immediately.
Ad ID: 1269989260
Contact this advertiser
Posting for 10+ years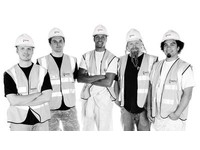 Contact this advertiser
Posting for 10+ years See all ads
Contact details
0208993XXXX
---