Get trained to start a career in Hotels from as little as £349 - London
Brick Lane, London
Description
Reception Academy is accredited by the British Accreditation Council (BAC) and we work in affiliation with over 800 hotels; our certificates are recognised by over 1,400 hotels. We are committed to providing our students with high quality training that is not only fun but also educational.

Is the Opera PMS Course right for me?

Our one-week Opera V5 and Hotel Procedures Course is ideal for all those who want to gain essential, hands-on skills on the most popular hotel software that is used in over 70% of hotels worldwide.
This high quality, fun and interactive course is to over 95% practical and hands-on where each student is given dedicated access to a laptop throughout the course. Sessions can be completed over the duration of one week or two weekends so it can fit around busy schedules or short trips.

Whilst this course was designed for individuals with no previous hotel software experience, it is also particularly well suited to:

- Anyone interested in the hospitality industry with limited time for studying
- Hospitality Graduates seeking to complement their degree and increase employability
- Hotel Receptionists who are wishing to learn Opera PMS to facilitate a career move
- Price conscious individuals looking to gain a recognised qualification
- You want to either learn about Opera PMS V5 or refine existing skills

The course itself is structured around the Opera Property Management System (Opera PMS V5 formerly known as Fidelio). Opera PMS V5 is the most efficient and popular hotel system currently available and it is used extensively throughout hotels in Europe and beyond.
Please note: if you have never worked in a hotel before and are looking to start to a new Hotel Career, you may benefit more from one of our entry level courses such as the four-week Hotel Receptionist & Opera PMS Course or four-week Hotel Reservations Agent Course.

What skills will I learn?

Our courses are the perfect stepping stone to a successful career in hospitality. Whether you are starting from scratch, enhancing your skills or seeking a recognised qualification, our interactive and hands-on courses are designed to be both fun and educational. Students will be given a laptop for use during the course and will work under the guidance and supervision of a qualified Hotel Front Office Software Trainer, learning how to operate the Opera V5 program:

- Check-in and Check-out
- Billing and payments
- Checking availability, quoting rates and room allocation
- Reservation ad booking procedures, including booking instructions: POA and City Ledger (Billback)
- Introduction to hotel accounts
- Rebates, fixed charges and adjustments
- Use of hotel terminology

How is the course structured?

This one-week course can be completed over the duration of one-week or two weekends depending on your preference. Sessions are taught over a period of four / five hours and include Reception Academy stationery, a certificate of completion and Complimentary tea and coffee.

Classes are usually at one of the following times but timings do vary and we suggest you check here for the next available course time.

Weekday course timings:
Monday – Friday: choose either 07:30 – 11:30, 12:00—16:00 or 16:30—20:30

Weekend course timings:
Saturday – Sunday: 09:00—14:00 (two consecutive weekends)

How can I find out course dates and prices?

Weekday:
05.12.2016 to 09.12.2016

Weekend:
22.04.2017 to 30.04.2017 (Sundays and Saturdays), 9:00 to 14:00

To learn more about studying at Reception Academy and how we can help you to get a head-start in hospitality, view our Student and Hotel videos, contact us on our website or call us directly on 0207 953 7796 if you have any further queries.

Ad ID: 78638552
Reception Academy
Posting for 7+ years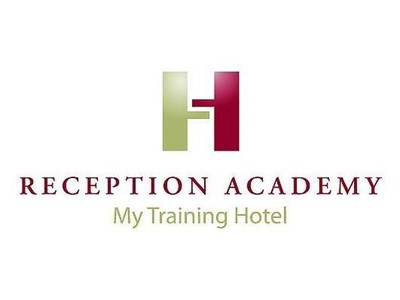 Contact details
---