Warehouse Operative from £8.20 to £14.26
Hemel Hempstead, Hertfordshire
Description
We have a fantastic new opportunity for ambitious, hardworking and driven individuals to work in a vibrant and exciting warehouse as a Warehouse Operative in Hemel Hempstead for Amazon, a massive global company focused on customer service, innovation and development!

The role would see you working regular hours and days on a shift basis, with potential to earn up to double time for overtime hours, and the role also has the potential to develop into a permanent contract.

Pay Rates:

* Day shift £8.20 per hour, plus £1.96 night shift allowance (where applicable)
* Overtime between 40 and 50 hours per week, £12.30 per hour, plus £1.96 night shift allowance (where applicable)
* Overtime over 50 hours per week, £15.30 per hour, plus £1.96 night shift allowance (where applicable)

The Warehouse Operative Role:

* The role is an active role with picking and packing
* Manual handling or lifting may be required up to 15kg
* The role will be in a quick paced environment
* Working in a team to hit targets
* Help with the customer service experience as part of the delivery and fulfilment process

What we are looking for in a Warehouse Operative:

* We are looking for self motivated people
* Hard working people
* Committed people who can be relied upon to turn up to work everyday, and be on time
* Team players who will work to increase productivity
* No experience needed, but a desire to learn is key

Who you will be working for:

* Amazon, a leader in online retail
* A company who believes in innovation
* An organisation focused on the customer experience
* A company who have a globally recognised name and base their reputation on having exceptional customer service and an incredible wide catalogue of goods
* A company who develop people, look to help further their careers and reward commitment

What's in it for you:

* Free on site parking
* Free Coffee and Tea
* Full training
* Hot food in the on-site canteen
* The opportunity to earn a permanent contract

Where is the job:

* The job is located at Hemel Hempstead - HP2 7UJ
* There is some parking available and there are a variety of ways we can help you with your travel so get in touch, apply now and we will help find the best solution for you.

How to apply:

* Click Apply or call us on 01582 267106

PMP Recruitment is acting as an Employment Business in relation to this vacancy.
Ad ID: 1269931452
Contact this advertiser
Posting for 3+ years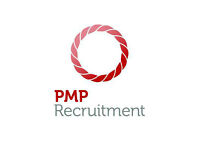 Contact this advertiser
Posting for 3+ years See all ads
Contact details
---