Bicycle, Scooter and Car Courier - Delivery Driver Job - Wanted in London!
South East London, London
Description
Quiqup is looking for couriers in London!

We deliver everything and anything so you aren't restricted to peak (lunch and dinner) periods.
Get fully onboarded in a maximum of two days.
Start work as soon as onboarding is complete.
Get paid every two weeks.

The role of a Quiqee:
A customer's order is received via our app
You pick up the goods
Transport the goods to the customer's address

What you need:
A bicycle, scooter/motorbike or car
The right to work in the UK
iPhone 5 or above
Aged 18 or over
The ability to solve problems independently

What you get:
£9 per hour (car) + tips!
£8 per hour (scooter/motorbike) + £1 per successful delivery + tips!
£7.50 per hour (bicycle) + £1 per successful delivery + tips!
On average in May 2016, cars and scooters made £10/hour and bicycles made £9/hour
You can make more during peak times (evenings and weekends)
Flexible hours - choose your own shifts!
All the equipment you'll need
A dedicated team to support you

Does this sound like the role for you? Join us today!
Ad ID: 1179215557
Quiqup
Posting for 2+ years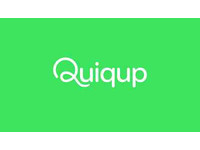 Contact details
---