London Computer Support | Hosted VOIP | Office 365 | Networking | Cloud Storage | Starvish IT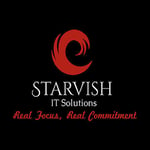 Description
☎️ _07502596050 (WhatsApp/Call/ Text)Hello and thank you for taking a look at our advert.
Hello Everyone;
We help small/medium sized companies with low budget as possible with our team of IT professionals working in London. We help home users and small/medium sized companies in maintaining/ installing
their IT equipment.
We'll get you up and running. Setting up and installing a new one can be time-consuming and sometimes tricky.
We offer following services:
- Hosted VOIP (office phone system)
- Office Networking (VPN,SITE TO SITE CONNECTION,WIFI)
- Building Websites
- Desktop/Laptop setup
- Broadband / Wireless setup
- Printer,router Setup
- Creating a LAN or Wireless network
- Installing software including Sage financial software
- Removal of virus and improving PC performance
- RAM, SSD upgrades
- Active Directory setup
- Epos setup help
- Taking backups
- Windows Server
- Email / Gmail / Outlook / other email clients
- Removing viruses and malware
- Speeding up your PC
- Setting up security software (Anti-Virus Software)
- Setting up Internet connections
- Resolving LAN and Wi-Fi networks issues
- Printer Installation on Network
- Emails / Websites / Wordpress
So on....

Please visit our website.. and check out my reviews...as what my customers say

For added convenience, each one could be carried out out of office hours/home.
Prices:
- Free visit to go through entire setup
- Standard setup which could complete in an hour is £50.
- If the job takes more than an hour then the price will be discussed or negotiated before work.
- Free one time revision of the job done if it breaks within a month. Please note this may be chargeable if its a new issue or change in the requirement.


Ad ID: 1426204744
Stay Safe
"Be wary of buyers asking to use 'Gumtree delivery' or 'Payments on Gumtree' for anything other than private cars"

"Gumtree does not offer delivery or payments for anything other than private cars; requests from Whatsapp or SMS could be scams"
Read all safety tips