Insurance, servicing, and extended mileage allowance with Splend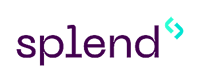 Description
Say hello to Splend, the smart alternative to DIY car finance

With Splend, you can get behind the wheel of your favourite car. Whether you want it for a few weeks on a flexible plan or are ready to call yourself an owner, we have something tailored just for you.



Splend has been around for over six years and has been helping drivers earn more by offering a new level of support for drivers. What's more is we now offer up to 1000 miles* per week on our Flexi own plans!



Own your first EV with Splend

Our EV stock is perfect for anyone who loves to be on the road and enjoy comfort, space, and modern features. From futuristic-looking cars to family-friendly ones - we offer options suitable for any lifestyle.



Why choose the Flexi own plan?

> Own the car of your dreams

> A four-week holiday payment every year

> Extended mileage allowance of 1000 miles

> Monthly prizes for members

> Unlimited £200 referral bonuses

> Regular access to free Splend events



What's included in the weekly price?

✓ Insurance and accident claims

✓ Servicing, maintenance, and repairs

✓ Personal Account Manager - available for any questions

✓ 24/7 roadside assistance



When can I get started?

If you're already approved for Uber, you can pick up your Splend car the same day you apply.



Hit the RED APPLY NOW button, fill in your details, and our team will give you a call.

*1000 miles available on selected vehicles.

Ad ID: 1425969082
VAT number: 277510590
Stay Safe
"Be wary of buyers asking to use 'Gumtree delivery' or 'Payments on Gumtree' for anything other than private cars"

"Gumtree does not offer delivery or payments for anything other than private cars; requests from Whatsapp or SMS could be scams"
Read all safety tips