Inbound Sales Advisor
Glasgow
Description
Inbound Sales Advisor, Glasgow City Centre, £16640 + Bonus

CCA Recruitment are pleased to be recruiting for Inbound Sales Advisors to join a well-known brand with a range of products in a technology-driven industry. With an ambitious, passionate and people driven culture, the business offers opportunities for talented people to develop their sales skills and sell products people know and want.

With supported training, development, good shift patterns, excellent benefits, and bonus, what more could you want? If it sounds of interest, please read below for more information, and get in touch now.

Working in a targeted sales environment the Sales Advisor will handle inbound calls, promoting product features and benefits in a consultative sales process, with a strong customer service approach.

Key Responsibilities Will Include:

* Offering fantastic customer service
* Promoting of product features and benefits
* Recommendation and sale of suitable products and services
* Full understanding of all products and competitors
* Working towards individual and team targets

The ideal candidate will have a strong mixture of the following skills and experience:

* Experience of working within a Telesales/sales role - this is not essential but would be beneficial
* Achievement of Sales targets across a range of products and service
* Providing high levels of customer service
* Forward-thinking
* Ability to work well both in a team and on your own
* Strong communication, negotiation, and influencing skills, especially over the telephone
* Management of existing customer database

Benefits:

* Easily accessible location: Glasgow City Centre in a state of the art building
* Onsite training programme
* Realistic targets
* Team nights out
* Discounts on products and services
* Incentives such as cash prizes, holidays and technology products

If you feel you match the skills and experience sought, please get in touch now for immediate consideration and quick interviews. For more information and a confidential discussion, please contact Rob Hilley on 0141 433 7058.
Ad ID: 1270516336
Contact this advertiser
Posting for 2+ years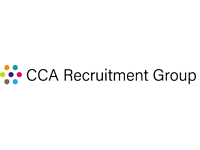 Contact this advertiser
Posting for 2+ years See all ads
Contact details
0141433XXXX
---