Description
Diamond are currently working with a number of top tier companies who have a number of exciting commercial projects that require an experienced Building Services Handyman in London.

Job reference number: J26355

The Role
* To carry out planned and reactive fabric tasks and ad hoc duties.
* To ensure all reactive tasks are logged.
* Undertake painting, decorating and DIY tasks.
* Ensure the loading and unloading of stock and maintenance of stock levels.
* Assist with routine plant checks.
* Maintain a clean working environment.
* Ensure the plant rooms are locked at all times.

Requirements
* Fabric and general labouring experience
* Understanding and experience of meeting health and safety obligations.
* Must provide 2 up to date references of previous work completed.

Desirable
* Formal fabric training.
* Formal health and safety training

Personal Characteristics
* Good verbal communication and written english skills
* Good IT skills for sending of reports.
* Physically fit and able to carry tools/equipment up to 20kg.
* Able to work at height and on roofs.

To apply for this position, please submit your CV via this Website. For further information please contact our office.
Ad ID: 1269894183
Contact this advertiser
Posting for 1+ years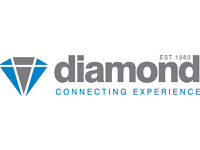 Contact this advertiser
Posting for 1+ years See all ads
Contact details
---