Project Team Coordinator - Construction - Battersea
South West London, London
Description
This role will be supporting our busy project team on a six month fixed term contract. You will be working amongst a team of dedicated, enthusiastic and creative engineering professionals, this role will see you work at the heart of the team ensuring that all operational support runs smoothly and allows our engineers to work to full capacity.

Our ideal candidate will be a confident, proactive self-starter with super communication skills. Understandably, the responsibilities of our Project Team Coordinator vary day to day but broadly include:

Responsibilities:

* Acting as the first point of contact for all administration for the team
* Providing general administration support including photocopying and scanning papers to typing, formatting and modifying documents, reports, correspondence and spreadsheets
* Maintaining departmental listings, networking in the London office and beyond and signposting for helpful contacts
* Using customer relationship management systems to maintain internal databases
* Distributing all documents and correspondence within the group including collating sorting and distributing departmental post
* Supporting timely project management and resource planning by ensuring that staff timesheets and expenses are submitted promptly and appropriate staff absences and training are recorded
* Supporting and inducting new team members, welcoming them and helping them to integrate into the team
* Coordinating learning and development activities within the group
* Coordinating, attending and taking minutes for group meeting including booking meetings both internal and external meetings
* Assisting group coordinators with overflow of work and supporting with archiving

Preferred Skills and Experience:

* Excellent computer and IT skills including Word, Excel and experience of using spreadsheets and databases
* Great communication skills whether written in emails or documents, face to face or via phone

If you feel that you fit the above criteria then please apply today by submitting your CV to us. Please note due to the high volume of applications that we receive only successful applicants will be contacted.
Ad ID: 1249782200
Contact this advertiser
Posting for 7+ years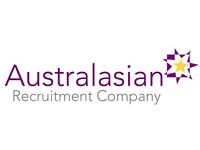 Contact this advertiser
Posting for 7+ years See all ads
Contact details
0000000XXXX
---