Car Buying Tips
A used car could cost you £3,500 a year to run.
Use our simple online tool to work out how much you can afford.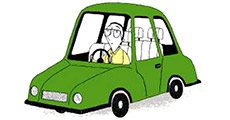 Car Loans
LOOKING FOR CAR FINANCE?
Our easy to use car finance calculator will give you an idea of what your monthly repayments could be. Select how much you want to borrow and over what period and let us do the rest!